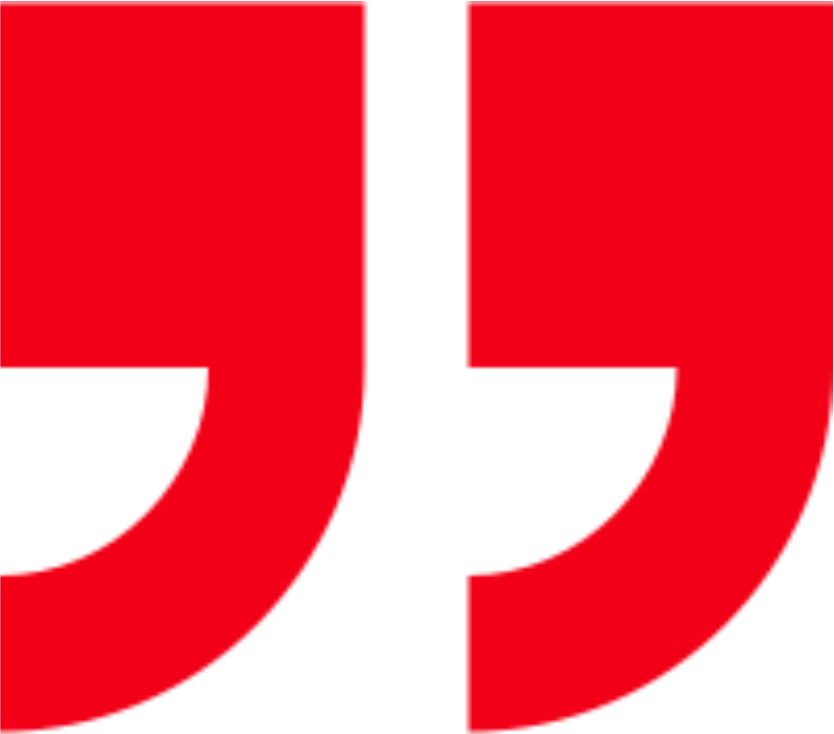 Comtec Data is a leading installer of structured data and communication cabling solutions for small and medium enterprises, schools, non-profit organisations and local government agencies in the Pilbara.
Structured data and communication cabling refers to copper and fibre infrastructure that is installed for the purpose of allowing multiple devices to communicate with one another.
Comtec Data Solutions is a leading installer of structured data and communication cabling solutions for small and medium enterprises, schools, non-profit organisations and local government agencies in the Pilbara. Structured data and communication cabling refers to copper and fibre infrastructure that is installed for the purpose of allowing multiple devices to communicate with one another.
Comtec Data helps customers with structured data and communications cabling every day for new office build-outs, moves and modifications or expansions. We have ACMA certified technicians on staff and have established trusted relationships with industry leading manufacturers and distributors to provide you with reliable business communication solutions.
Our Data and Communication Cabling services include:
Network Cabling
Computer networks are the heart of business, connecting computers and data centres to each other, to the internet and to a variety of other IP based hardware such as printers, scanners and VoIP phone systems. As a Commscope and Panduit endorsed installer Comtec Data Solutions can provide you with a 15 or 25-year warranty on Structured and Fibre Optic Cabling Installations.
We have an extensive background in IT and have also completed a number of network installations including cat5e, cat6 and cat6a cabling. We can offer you a quality service and help you to make your network as efficient, cost effective and secure as possible from the perspective of the physical installation as well as in regards to the design of the network based on your specific needs and requirements.
Fibre Optic Cabling
Fibre optic cabling offers many advantages with regard to data distribution. Primarily, fibre helps overcome attenuation of signals over long distances by transmitting light as opposed to electrical impulses transmitted by wires – without the need for amplification. Fibre also provides more bandwidth for future expansion, and is not limited to 100 meter lengths where copper cabling drops off.

Fibre cables are an ideal solution for high-bandwidth data transmission because the signal loss for fibre cable is far lower than that of traditional copper wire. Fibre optic cabling minimizes interference and cross-talk, resulting in less noise and signal loss. Interference from external electromagnetic fields is also greatly reduced, resulting in a cleaner and quieter signal. Additionally, fibre cabling can be routed virtually anywhere in a building for communication purposes.
Whatever your specific organizational communication needs, Comtec Data Solutions can provide a custom fibre cabling solution to deliver the content, performance and accessibility you expect and.
MATV Cabling
MATV is an abbreviation for cable television services, which typically consists of RG6, RG11 or RG59 coax cable. We at Comtec Data Solutions are mainly using to the higher quality RG6 Quadshield coax cable.
Comtec Data Solutions provides MATV cabling installation for businesses and organizations to distribute cable television channels or in house programming to different TVs and display devices in commercial applications such as accommodation camps. This also ties in nicely with our satellite and antenna services most commonly referred to as Foxtel installs which are tailored to the residential market.
IP-based distribution networks are becoming increasingly more popular, as more customers demand custom content delivery – and the ability to send any content to any display device, in any configuration through a video switching network.
Comtec Data Solutions has extensive experience transitioning traditional MATV and multiple other sources to IP-distributed video networks that send video over data network cabling to televisions and displays.
Structured Computer Network Cabling
Comtec Data Solutions has valuable experience installing mission critical structured computer network cabling. Such installations are responsible for managing a network's core operational data and running many of the applications essential to its success. Reliable, secure, 24×7 access and operation is a necessity.
We have encountered many data centres in the Pilbara where installers failed to comply with important design and cable management factors.
It is critical to address factors such as:
Performance and bandwidth utilization and growth
Proper airflow and cooling
Network reliability and scalability
Storage device and backup support
Efficient space allocation / space planning
Access via pathways, racking and enclosures
Under flooring and raceways
Security and monitoring
Comtec Data Solutions understands the importance of an efficient, organised and clean cabling installation when it comes to your organisation's data centre. If you are updating, expanding or installing a new facility, trust Comtec Data Solutions to do the job right the very first time.
Data Cable Testing
Whether installing new cable or troubleshooting existing cable, cable testing plays an important role in the process. Common tests for data and communications cabling include:
Length, to find out where faults are located in data cables
Wire Map testing, to ensure that wiring has been done correctly
Return Loss, to check if there are structural damages within the cable causing impedance mismatches
DC Loop Resistance to make sure there are no high resistance connections in the link
Attenuation test, to check if the loss of signal strength is within the required limits
NEXT, which stands for Near End Cross Talk and occurs because alternating current flow produces an electromagnetic field around the cable.
Comtec Data Solutions has experienced technicians using tools from industry leader Fluke networks to conduct these tests for you. We can find out if your data cabling solution complies with international standards, will support your requirements and make sure that all the cables are connected correctly.
Fibre Optic Testing
Fibre Optic cable provides a low loss medium for high-speed communications with its continuous fibre core. The weak point leading to signal loss can mostly be found in the terminations at each access point. The biggest cause for signal loss across fibre optic connectors is contamination.
Australian standards requires testing of each fibre link with an Optical Loss Test Set (OLTS) kit and an Optical Time Domain Reflectometer (OTDR) for Attenuation. An OLTS tester will yield the most accurate loss reading but cannot tell you where the fault, such as an open connection or a fibre break, is located, whereas an OTDR trace will locate such events.
Comtec Data Solution can provide staff that is experienced, trained and equipped with the right tools and knowledge regarding Fibre testing and can help you. We make sure our technicians
Have the right tools
Know how to use their test equipment
Know the cabling network they are testing
If you are having any issues with your Fibre network, Comtec Data Solutions will be able to find out for you, what the source of the issues is and will provide you with a solution to resolve those issues.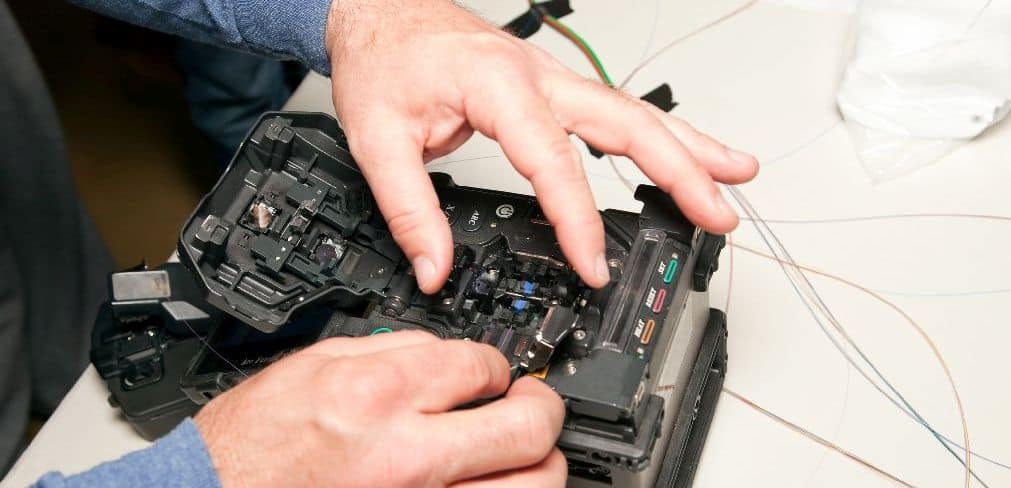 Underground location
Comtec Data Solutions are the experts to call if you need the exact location of any hidden underground cable or pipe in the Pilbara. From locating essential infrastructure such as telecommunications cabling or underground power to repairing broken piping infrastructure and damages to the cables, we can offer the Underground Service Location for your project.
Buried cables do occasionally fail, for a variety of reasons and in many different ways. Lightning strikes, overloads or surges, installation problems, shovel and rodent damage are some of the most common causes of damage that can lead to cable failure. Any damages and discontinuity in the cable jacket will allow moisture to corrode the conductors over time. Cables fail either open circuit, short circuit or somewhere in between, to earth and/or to another conductor in the cable.
Whether you have a major construction project or simply need to find those hidden services for your landscaping project in your garden, there is no job too big or too small. We can offer you the service and expertise required for your job throughout the Pilbara.
We pride ourselves on our ability to problem solve issues and provide alternative solutions to ensure your project is completed on time without damage to essential services.